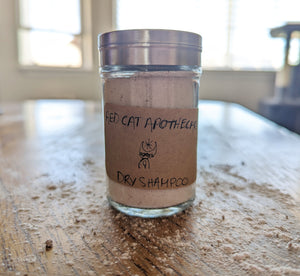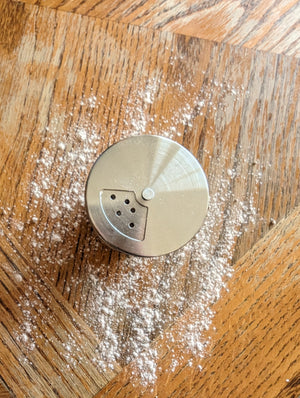 In between showers and needing a hair refresh? Take a pinch of this dry shampoo and work it into your roots to neutralize oil and give your hair a little lift!
Ingredients: arrowroot powder, baking soda, bentonite clay, cocoa, rosemary essential oil
Product comes in a reusable glass shaker jar with rotating lid that allows for three shaker "settings" - light, medium, or heavy.